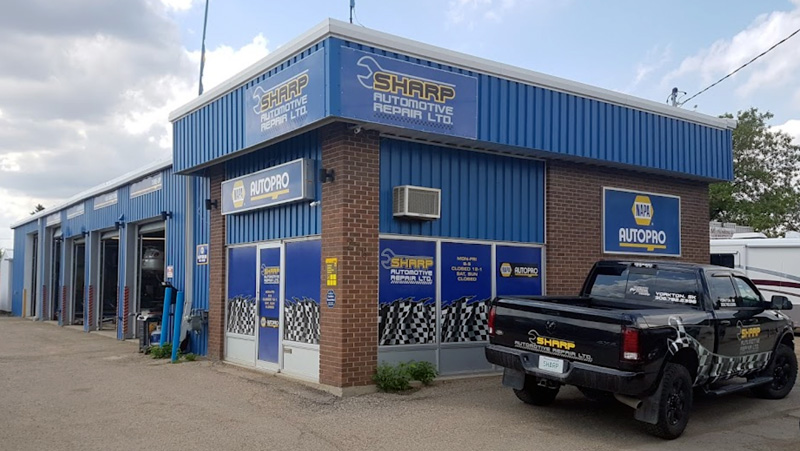 Brandon is a city in the province of Manitoba. It is the second-largest city in the province. The Brandon School Division #40 consists of five high schools and eighteen elementary schools (including Riverview School, Valleyview School, St. Augustine School, and Alexander School). The city of Brandon hosts several art and music festivals each year.
Your Trusted Local Auto Repair Shop
Brandon residents depend on their cars to get around, and when the time comes to get their cars repaired, they come to Sharp Auto in Yorkton. We are located at 278 Myrtle Avenue. To get to our shop from Brandon, head east on Rosser Avenue toward Brandon Transit Downtown Terminal. Turn left onto MB-1A E, then continue onto MB-10 N. Turn left onto MB-16 W, then continue onto SK-16 W. Turn right onto SK-10 E/SK-16 W/SK-9 N, then turn left onto Yellowhead Highway/York Road E/SK-16 W. Turn left onto Myrtle Avenue, and our shop will be on the left.
We have been fixing cars since 1999 and our team are experts in all things auto repair. Here are some reasons you can choose us:
We are a NAPA Auto Pro repair shop.
We have six Journeymen technicians onsite.
We are an SGI accredited inspection station.
We offer a competitive nationwide warranty on most of our services.
If you are a Brandon resident, don't hesitate to bring your car to Sharp Auto in Yorkton today! You can give us a call at 306-782-2396 to schedule an appointment or make one online.