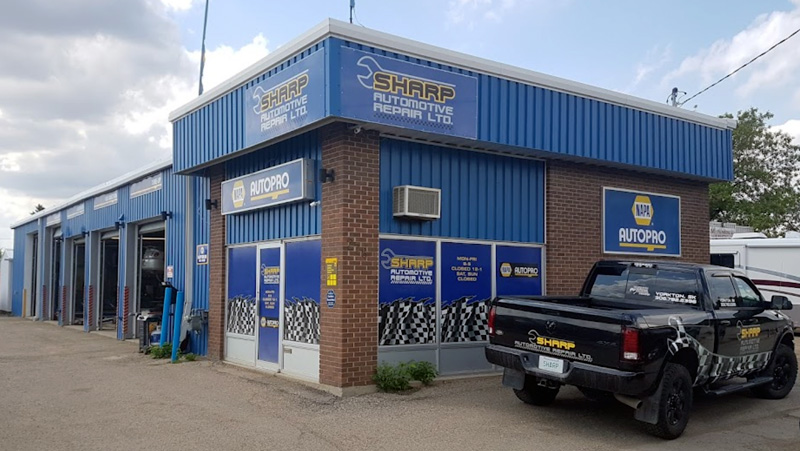 Regina is the capital of and city in the providence of Saskatchewan. The city has a rich cultural life in art, music, dance, and theatre. The Regina Symphony Orchestra is Canada's oldest continuously performing orchestra.
Trusted Auto Repair Shop in Yorkton
Most Regina residents rely on their cars to get to school, work, and a multitude of other places. When their cars need maintenance or repairs, they come to Sharp Auto in Yorkton. Our shop is located at 278 Myrtle Avenue. To get to our shop from Regina, head north toward 13th Avenue. Turn right onto 13th Avenue, then turn left onto Albert Street/CanAm Highway/SK-6 N. Turn right onto Victoria Avenue E, then continue onto Victoria Avenue E. Merge onto Trans-Canada Highway/SK-1 E, then take a slight left onto SK-10 E. Continue straight onto SK-10A E, then turn right onto Broadway Street W/SK-10A E. Turn left onto Myrtle Avenue, and our shop will be on the left at 278 Myrtle Avenue.
All of our technicians have decades of combined experience and are experts in all things auto repair. Here are some reasons why you should choose Sharp Auto in Yorkton:
We are a NAPA Auto Pro repair shop.
We have six Journeymen technicians onsite.
We are an SGI accredited inspection station.
We offer a competitive nationwide warranty on most of our services.
If you are a Regina resident, don't hesitate to schedule an appointment with Sharp Auto in Yorkton today. You can do so online or give us a call at 306-782-2396.